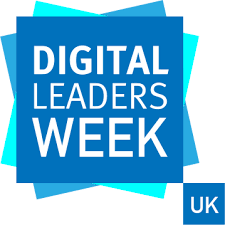 Digital Leaders week is a week of events to share expertise and showcase the amazing work that happens in Digital and Tech across the UK. This year, the week is taking place 17 – 21 June and we are taking part!
What is Digital Leaders Week?
Transformation in Digital and Technology happens across the UK every day, at pace, across sectors. Digital Leaders Week aims to celebrate, showcase, share and inspire people working in this space. In short, this week highlights the best of UK digital transformation across the public, private and nonprofit sectors. It's a national celebration of opportunities, challenges and support for the digital transformation of Britain's businesses, public services and society.
To browse all events, view the Digital Leaders website.
Events
We have amazing, inspiring digital experts working at the Office for National Statistics and want to share what we do, how we do it and some experiences we've had.
There are 14 events in Wales throughout the week, and we're hosting 6 of these:
Designing forms: Accessibility for all
With the channel shift to digital government, more and more of us rely on online forms in our everyday lives to interact with government services, or to collect users' data. Charlotte is the product owner for the ONS's electronic questionnaire tool which produces business and social surveys for the public to fill in, including the 2021 Census. In this webinar she'll be talking about her experience of incorporating accessibility into the development of online forms, with hints and tips to ensure user needs are met. There'll be plenty of time to ask questions and share experiences of your own work.
Sign up:
17 June @ 1:00 pm – 2:00 pm, online 
20 June @ 1:00 pm – 2:00 pm, online
Agile Troubleshooting
Working in an agile environment? Found a sticking point or issue you're struggling to sort? Join us at our Agile Troubleshooting roundtable session to find tools, tips and fixes. It's well known that trying to implement agile principles out of the box can be hard as this doesn't take into account the demands, shape and cultures of different organisations. With a focus on agile principles over processes, our coaches will help you diagnose and solve issues to maximise your delivery.
Each session will be an hour and a half long with the agenda being set by you! Bring your own scenarios and problems, and we'll work through as many as possible in the 90 minutes. We'll be running these sessions on both our Newport and Titchfield sites.
Jayne Davies is an agile coach in our census programme, working across agile projects and disciplines. Having worked as an analyst and a programmer in ONS, Jayne brings 30 experience in digital projects, and loves nothing more than helping people and solving problems in agile environments.  
Angela McCarthy is an Agile Coach and currently uses her knowledge and skills to assure ONS digital capability is developed 'in the right way' to support improved delivery standards and efficiency. She particularly enjoys organisational change – mainly assisting establishments and individuals to identify and change unhelpful behaviours that impact on delivery agility.
Geoff and Linda are experienced agile coaches, helping people and solving problems in delivery environments to enable effective agility, and assisting establishments and individuals to identify and change unhelpful behaviours that impact on delivery agility.
Sign up:
20 June @ 2:30 pm – 4:00 pm, ONS, Government Buildings, Cardiff Road, Newport, NP10 8XG
17 June @ 10:00 am – 11:30 am, ONS, Segensworth Road, Titchfield, Fareham, PO15 5RR
Designing for everyone from the start – inclusive design and accessibility
Every service and product that we design has the potential to exclude users if their needs aren't understood and put at the heart of the development. Inclusive design emphasizes the need to understand the full diversity of our users and to use those powerful insights to inform our decisions and strategy.
Come along to our session and learn how to move from research methods to research outputs to service blueprints and accessible designs, to ensure your solutions are as inclusive as possible. The session will be 2 hours long, allowing you to work through the end to end process of research and designing for those with accessibility needs.
Jamie is a lead user researcher at ONS with over 10 years of experience in both qualitative and quantitative methodologies. He has worked on web, phone and traditional service design with extensive experience of delivering government services in line with Government Digital Service Standards. Leah is a senior service designer at ONS with experience of designing services across digital and offline touchpoints. She is passionate about user centred design and ensuring products and services are accessible for users with a diverse range of access and assistance needs.
Sign up:
17 June @ 12:00 pm – 2:00 pm, ONS, Government Buildings, Cardiff Road Newport, NP10 8XG
19 June @ 11:30 am – 1:30 pm, ONS, Government Buildings, Cardiff Road Newport, NP10 8XG
More information
We hope to see you at some of these events. If you can't make them, keep in touch by tweeting me @joannagoodwin3.