Journey to the centre of the dataverse, chapter 2
In Jules Verne's Journey to the Centre of the Earth, Axel is frightened about the journey ahead. That's probably a reasonable response to the idea of travelling down through a dormant volcano to the centre of the Earth.
"A long, learned and not uninteresting discussion" takes place where Axel outlines his fears. The Professor responds: "I do not believe in the dangers and difficulties … the only way to learn is to go and see."
We have also been a little concerned about what lies ahead on our journey to the centre of the dataverse. So we've been having a number of long, learned and not uninteresting conversations. And then we've been going and seeing.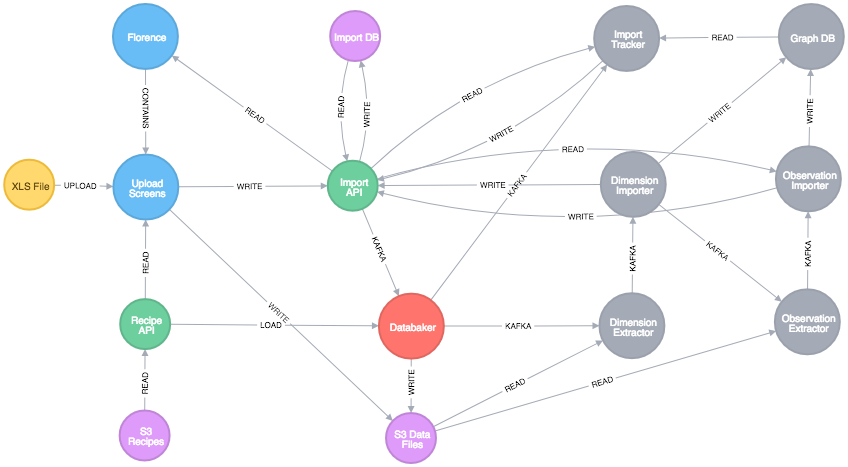 Users
Our journey to the centre of the dataverse is all in order to allow others to traverse the dataverse more easily. In this chapter we've been thinking about who these users are.
In particular we have internal users who are going to use this system to upload and prepare data and metadata for publication. We've not always remembered this but these internal users are important. They will determine the quality of what end users see, and that's a big responsibility.
We've made a first iteration* of the UI of the internal upload process and we've got a technical understanding of how this will work. We've also created a list of target datasets and started conversations with the owners of the data to get their agreement and support to being involved.
We haven't forgotten our end users. We did work on filenames, autosave or shopping basket functionality, and iterated our end to end journey further. Compare this prototype with the one in the last chapter for a full view of progress.
*the first screen shows a login screen: you don't need to do anything except click to proceed through the journey.
Excel
One of the areas that we didn't include in the Alpha was the option to download your selected data and metadata in Excel format. We know that other formats are important but we also know that a lot of our users rely on the familiarity of Excel. We've developed some first versions of what these downloads look like.
Feedback on these, or on anything else in this post, is warmly welcomed.
Behind the scenes
There's a lot that has to happen to make a successful journey into the dataverse. Our work on databases has continued, and we've also done more work on metadata. In addition we've completed some work on the templates and existing publishing system.  These will provide the foundation for us to turn the user journey shown in the prototype into actual webpages.