Data Journalism and the ONS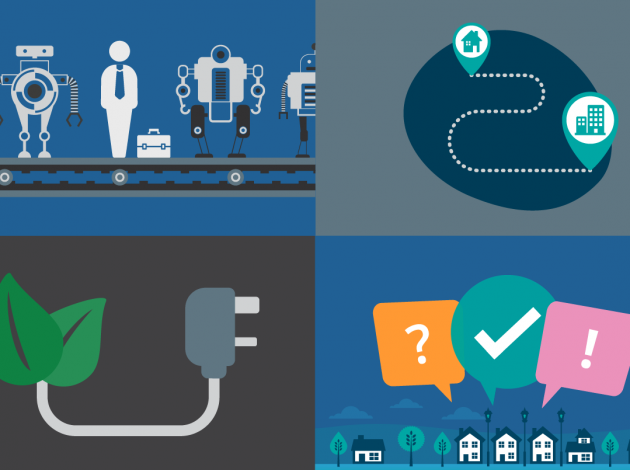 We're hiring a Head of Data Journalism role, looking for someone with the leadership, editorial and technical skills to manage our team of 5 data journalists, 3 social media editors, and work with our brilliant data vis and design teams in producing some of the best stories and content from the ONS.
I wanted to give more info on why we use data journalists at the ONS, how we work with data vis and the wider organisation but if you already feel like you're the person for the job please take a look at the info.
Data Journalism is still relatively new within ONS; we introduced the roles back in 2015 with a remit of working with data vis, designers and social media, and partnering with our statisticians to use data we've published on the ONS site with the aim of telling stories to a wider audience.
We could see in our analytics that we had a broader audience than we first thought coming to the ONS site, but we didn't produce the types of stories most likely to engage them.
Digital Content
We wanted this newly-created Digital Content team to both lead a new editorial direction but also ensure that the formats we chose took account of the way readers preferred their content – topical, responsive and platform agnostic, interactive and engaging, taking advantage of social media.
We produced explainers (What is GDP? What is the productivity gap? What is the gender pay gap?) as well as stories about ageing, migration and housing, for example.
Since then the work of the team has shifted, and while all those characteristics of a good piece of content are still vital it was clear that above all inquiring citizens wanted to be told powerful stories that shed new light on the big shifts in society and economy.
Simply repackaging existing data in more accessible forms did not have much of an impact with our users, and so our work has become more analytical in nature, producing fresh insight from existing or new data.
What is user need?
So when we're choosing which stories to work on we focus on those which are:
Topical – are we helping understanding of something on the public's mind, by clarifying complex topics, adding insight, debunking myths?
Discoverable – will people come to the ONS to look for answers and insight on this? Will they use Google, or is this something the media will likely cover and extend the reach and impact of our work?
Added value – we want to bring fresh insight, not duplicate the work of others
Thematic – are we bringing together disparate sources of data and combining them to deliver fresh insight on relevant topics?
Strategic – are we helping the ONS' mission to deliver better statistics, to help make better decisions
Policy-related – are we going to help local, national and devolved administrations make better policy decisions because of better insight?
Innovative – are we building a tool or interactive or format which puts public data in the hands of people in new ways, in formats we can re-use and repurpose?
We've also worked ever more closely with statistical colleagues on releases they are preparing for more specialist audiences – bringing the lessons of good narrative story-telling, headline and title writing, structure, Plain English and thinking about what makes a good piece of digital content.
This shift has brought bigger impact – more relevant topics covered, more impact through media pick-up and greater engagement on the stories the team produces.
I've picked out a few examples of this work.
The commuting gap – the impact of journey time on the gender pay gap
The was a brilliant piece of analysis, combing data science, data vis and data journalism and in collaboration with our Labour Market, Earnings and Methodology teams.
Middle-aged generation most likely to die by suicide and drug poisoning
This powerful piece of work identified produced with the Health and Life Events team and explained a cohort effect impacting a generation of people dying from suicide and drugs.
Which occupations are at highest risk of being automated?
Automation is impact the jobs market – but what's the risk to a particular occupation? We worked with our Policy Evidence and Analysis Team to find out, building a chat bot in the process.
If you're interested in learning more about the role and the team, do contact me at: darren.waters@ons.gov.uk