Sprint notes – CMD Beta – Sprint 11
Sprint notes: CMD Beta – Sprint 11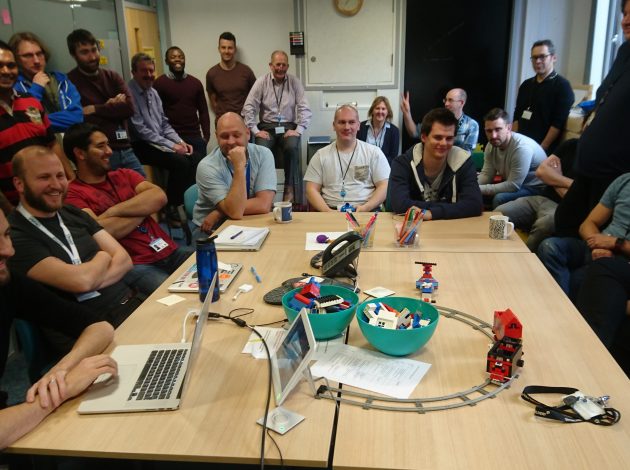 Time goes so quick. They grow up so fast. How did I suddenly end up with a project that is 11 sprints old? That said, Sprint 11 was a really fun one. We are at that bit of the project where things really start to click together and we had my favourite ever day of User Research. 
 In doing that research in Sheffield with 10 users we learnt an awful lot of things:  
new table prototypestested consistently well with users
including a table of contents on the dataset landing page was a great way to give an "at a glance" view of the metadata available
the show or hide componentis sometimes missed, because it's not that obvious that it's interactive
time filter content needs to be more contextual for example "Add a single month" not "Add a single time"
download file is testing well, but it needs some simple contextual information, for example; dataset name, filters added, date customised
So, let's take a look at the detail how we spent the rest of the two weeks.
We are at a stage of the project where we are preparing to put our first sets of data out as a public Beta. Much of the work we have undertaken has been public on our prototype pages for some time, but even so, starting to put it in front of a lot more users feels like an important step. We have been putting time and effort into thinking about things like feedback loops, getting email inboxes to field in coming questions set up and starting to enact parts of our communications plans.
This means the dev team has been hammering out the final details in the various APIs to handle the complexity thrown up by pushing increasingly large amounts of data through the system. Our UX team have been continuing to grapple with how to deal with sparsity (the absence of data in particular corners of larger datasets) and just how, exactly, all of this is going to get integrated into our wider site structure.
The dev ops team has said the word "Nomad" an awful lot and this apparently is now a good thing. It does mean that we are now in a position to deploy new code to our new environments nice and easily, which we are looking to do in a continual manner to avoid any "big bang" deployments at any stage within the project.
Ian, Elenor and Crispin came back from a holiday to the Web Summit, so we are back up to full capacity as well.
In the wider team, the (possibly twitterless?) David joined the dev team to work as a search engineer. I am really pleased about this as search (in terms of our internal site search) is an area that we get consistent negative feedback on. I am hopeful that he can use his background in NLP to help derive more meaning from the corpus of data that we have (in simple terms, can we index more of our data to appear in search results and can we do anything clever to work out what the data is actually about?)
I would also like to draw your attention to some other posts on the blog in the last few days. They all show different parts of the service we run and I think are a great snapshot of what it means to work in and around a complex data publishing platform.
Jo (who has just gone on her maternity leave. Good luck Jo!) has written a good overview of improving response times in our queries from users' social media. This is a nice example of a quick turnaround bit of work that has seen a big (and positive) impact for our users. I am sure someone else in the social team will be writing more about this soon.
Paul has pulled together his thoughts on a vital bit of work we are doing in developing our editorial propositions. The Statistical Bulletin is the content type we use when adding commentary to the number we publish. Paul discusses how a small team within our digital area has been having a big impact across the way we communicate this important information.
Tom has chosen to discuss what working in a UX role within a wider Agile team feel like. I enjoyed this post a lot (not just because it quotes me banging on about changing the world), but because it shows how the way we work is always focused on our external users. This can be a little tricky to get right at times, but it is core to what we do.
Finally, Lauren did this. I am not sure how it happened, but look how happy she is!
I will be back with more thoughts on the team's work in a couple of weeks.